Sun Devil Club Young Professionals Group surpasses 100 members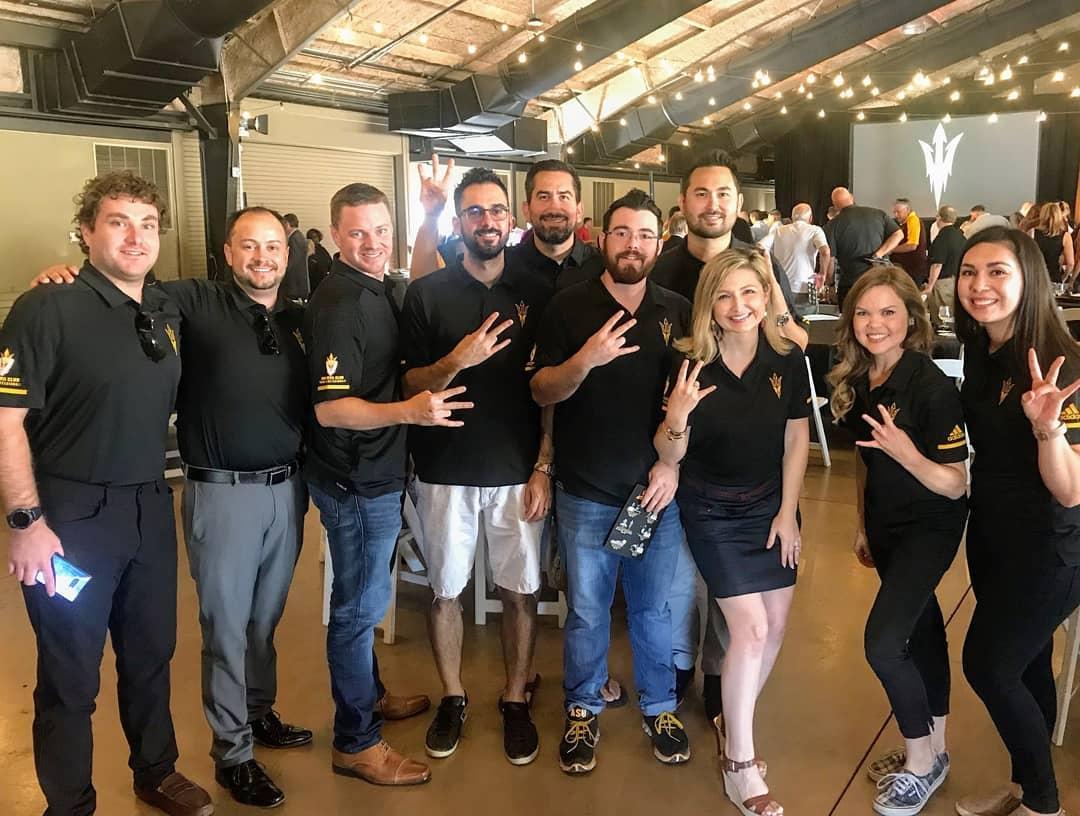 There are now more than 100 dues-paying members in the Sun Devil Club Young Professionals Group (SDCYPG), a membership-based organization for Arizona State University alumni, fans and donors, ages 21 to 40, who bleed maroon and gold.
Most recently, SDCYPG donated more than $4,250 toward the Sun Devil Gymnastics program for new leotards. The funding of these leotards takes care of an important need for the program and allows the team to continue to enhance the student-athlete experience through additional avenues, including competition, academics and community involvement.
SDCYPG provides annual academic support for a football student-athlete through a scholarship endowment the group established in 2018, identifies and funds needs for a variety of athletics programs, including men's hockey and soccer this past year, and hosts Devils' Ball, an annual fundraising event designed to celebrate the teams, student-athletes, coaches and supporters who make up Sun Devil Nation.
The group also hosts tables at the Hall of Fame Luncheon, Football Awards Banquet and Wings of Gold Celebration, and many members are season ticket holders of football, men's and women's basketball, baseball, softball, wrestling, gymnastics and volleyball.
If you or someone you know if interested in joining the SDCYPG, please visit our sundevilclub.com/sdc-young-professionals or email Keith Flyer (keith.flyer@asu.edu) for more information.